When you're running, bicycling, hiking, or doing active activities, sometimes you don't have enough room to bring both a water bottle and a smartphone. Naturally, you'd like to bring just the thing that's going to keep you alive throughout your workout, which is, of course, your smartphone. This water bottle allows you to put your smartphone right inside of it, so you can carry them both with ease.
Perfect for jogging, bicycling, hiking, sports games, yoga, at the gym, and more, the smartphone holding water bottle is able to hold a smartphone with a max screen size of 4.7 inches (which means any non-plus size iPhone or equivalent sized smartphone).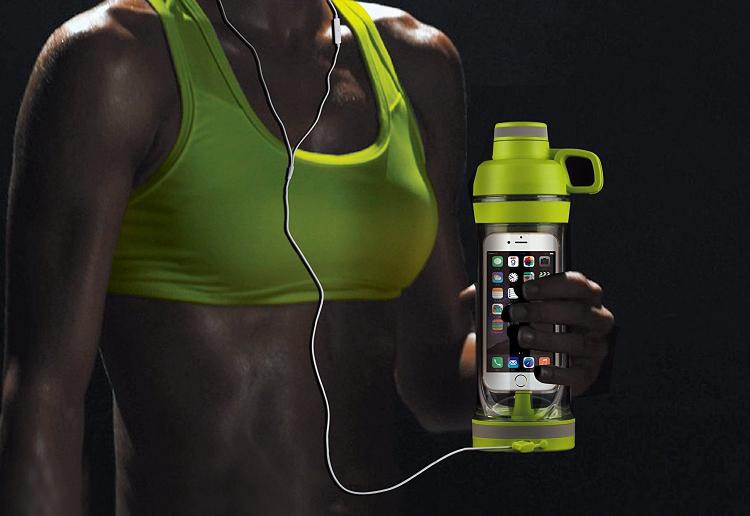 The water bottle is completely waterproof, leak-proof, and is made from certified food-grade plastic that's environmentally friendly. An earphone jack is also available on the bottom cap of the bottle which allows you to still listen to music while your phone is in the bottle.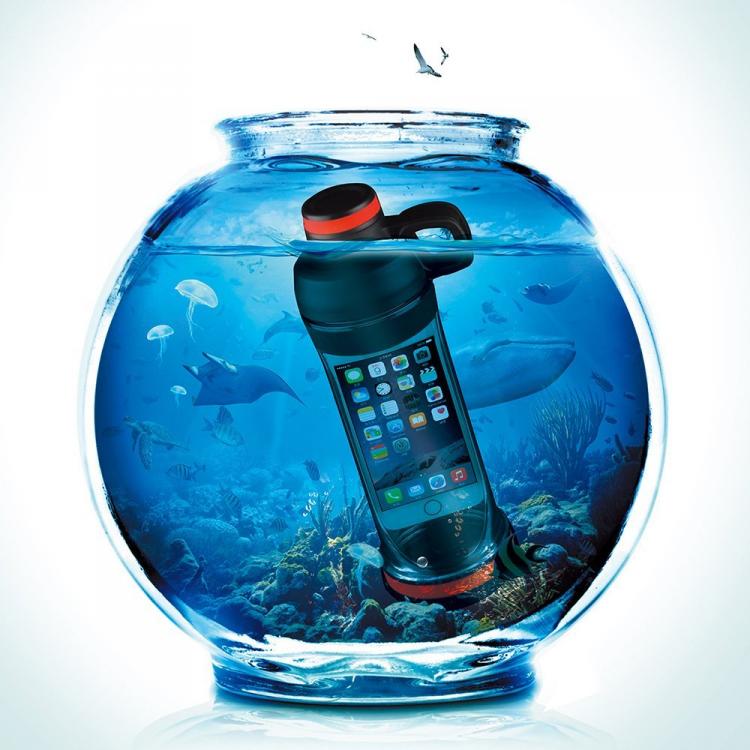 The smartphone holding water bottle comes in a few different colors to choose from, has a small lid that pops-off to reveal the drink spout, has a ring on the side of the bottle that allows you to attach it to a belt loop, backpack, purse, etc, and can hold up to 13.5 oz of liquid.